JUKI RX-8 Pick and Place Machine
Introduce:
JUKI RX-8 Pick and Place Machine

High-speed placements of up to 100,000 CPH.*¹
Best-in-class placement rate per square meter (sq ft)*²
New P20 placement head achieves speeds of up to 100,00CPH. At only 998mm wide, the RX-8 provides exceptional productivity in a compact footprint. Best in class placement per square meter(square foot)
*¹optimum conditions *² Market survey data
Integrates seamlessly with the production environment
Efficient production is made possible via upstream data sharing to support bad mark propagation, component supply management while showing real-time status of the production line.
Communicates and shares information with other equipment
Bad mark information of the circuit detected by the inspection machine or a machine upstream of the line can be propagated to the JUKI RX-8 in order to reduce the bad mark recognition times and improve productivity.

Component Management with Auto replenishment
Top production efficiency is achieved by continuous monitoring of component consumption and communication with the Automated Component Storage and Transport System. When the placement system detects a low-level warning, it automatically communicates that information to the storage system, which immediately pulls an additional reel of that component,loads it on an AlV to transport the reel to the line to arrive before the existing reel has run out. This eliminates downtime during production due to component run out.
It is very simple to generate PCB programming data
Using visual aids of the board layout makes programming intuitive and simple.
Trace Monitor tracks quality throughout the production process
JUKI RX-8

Trace Monitor provides real time status of the placement head during production. It tracks mis-picks, recognition errors and records which feeders and nozzles those errors came from. A dashboard displays all the key performance indicators making it easy to view the production efficiency and what is needed to improve the process.
Low impact placement for flexible circuits
Low Impact feature allows separately adjusting the down and up speed of the nozzle during placement. This minimizes the load on the part and on the board during placement. This is optimal for placing very small parts that require a lot of accuracy.
The P20 high-precision planet head is ideal for high speed picking and placing from a single reel.
The P20 is designed for placement of ultra-small chips and small IC's. It is ideal for high-density and high-accuracy placements of LED edge lights.
State-of-the-art centering and inspection vision system
The vision system detects presence and absence, inverted chips, and tombstoning. It also automatically corrects the pick position of every part, increasing the pick rate. This system makes it ideal for placing very small parts.
New high accuracy camera for inspection and centering
New xoaxial lighting technology gets clearer images and better, more accurate inspection data.
JUKI High Speed RX-8 Pick and Place Machine

Board Size

50×50~510mm*¹ *²×450mm

Component Height

3mm

Component size

0201*³~5mm

Placement Speed (optimum)

100,000CPH

Placement Accuracy

±0.04mm (Cpk ≧1)

Feeder Supply

Up to 56 *⁴

Power Supply

3Phase AC200V、220V~430V *⁵

Apparent Power

2.1kVA

Operating air Power

0.5±0.05MPa

Air consumption(standard)

20L/min ANR (during normal operation)

Machine Dimensions(W×D×H)*⁶

998mm×1,895mm×1,530mm

Machine Weight

1,810kg(with fixed bank)/ 1,760kg(with bank changing)

*1 BOC, Bad Mark, and 2D barcode can be read only if board is from 50mm to 350mm

*2 In long board mode (two boards can be produced simultaneously up to 420mm long ).

*3 Please contact FLASON SMT for details

*4 When use RF08AS Feeder

*5 220V-430V requires a separate transformer.

*6 Depth D does not include the monitor, and height H does not include the signal light when conveyor height is 900mm.

Options

Conveyor System

Support Pin/Support plate

Other

Dedicated Nozzle / Spare Nozzle cartridge / Connecting Cable / Earth leakage circuit breaker / Work lighting

Available Feeders

Feeder bank exchange trolley / Electric tape feeder / Fixed(RF)bank / Feeder setup station tape splicing jig / Feeder adjustment jig / External power supply for the electric feeder banks

Software

JaNets*

User definition/Facility definition / Component DB / Creating Production programs / Line optimization / Line monitoring / CAD conversion / Cluster optimization

IFS-NX

Prevents loading parts in the wrong location / Tracks remaining quantity of parts / External setup verification/Random Feeder setup

Virus measurement software

White list(Standard)
Keywords:
JUKI RS-1R pick and place machine, JUKI RX-7R pick and place machine, Hanwha SM481 Plus Pick and Place Machine,SMT pick and place machine, JUKI Pick and place Machine, Samsung Pick and Place Machine, Yamaha Pick and Place Machine, Panasonic Pick and Place Machine, FUJI Pick and Place Machine, Siemens Pick and Place Machine.
我司提供 SMT设备整体解决方案, 包括 回流焊, 无铅回流焊, 无铅波峰焊, 贴片机, 锡膏印刷机, 上下板机, 接驳台, AOI光学检测设备, SMT生产线, SMT配件 等设备, 如果有任何需要, 请联系我们:吴先生,微信:13691605420, Email: sales@flason-smt.com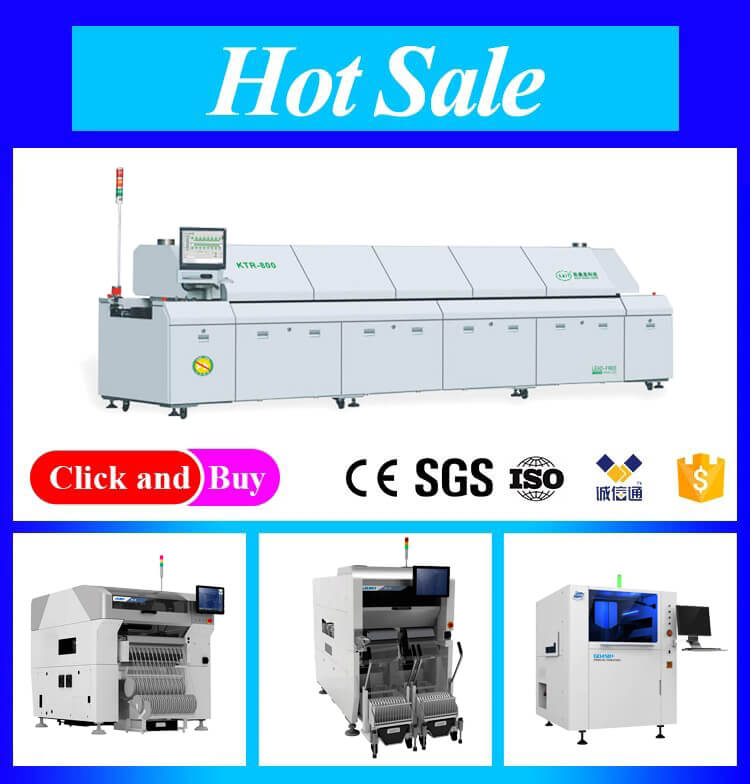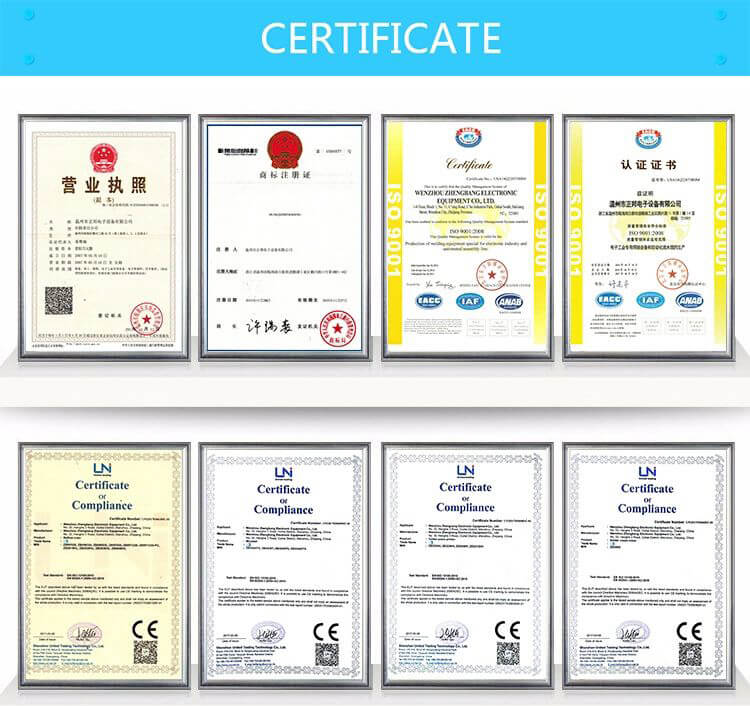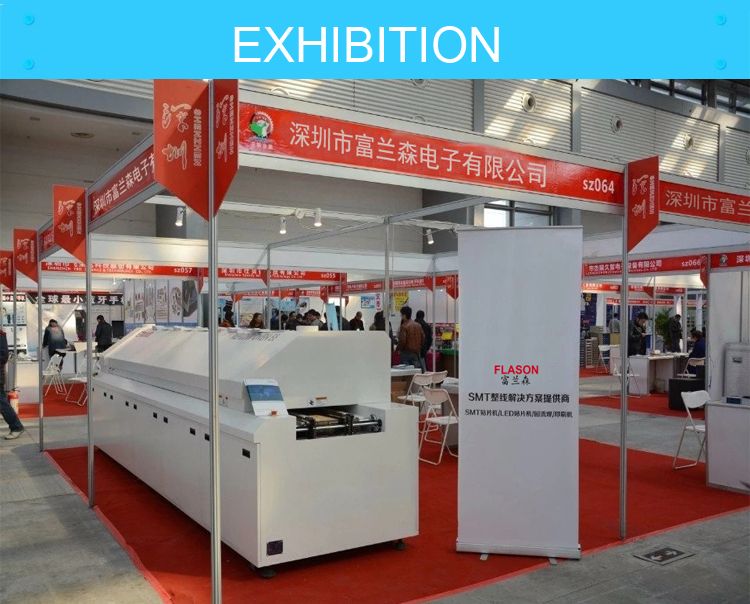 1) 1)这是我第一次购买SMT设备,请问它容易操作吗?
我们会提供使用说明书和视频操作教程,像贴片机,回流焊等大机器可以上门安装,培训,费用由你们出,买方也可以安排工程师到我们公司免费培训,食宿费用需要你们出。如果还有问题可以联系我们的销售及售后解决。
2) 如果机器在使用过程中遇到问题,该如何处理 ?
详细描述问题,告诉我们,并配合我们查找具体原因。找到原因后,如果需要更换配件的,在保修期内免费更换,出了保修期,需要支付一定成本及快递费。珠三角区域我们又有工程师定期处理售后问题。其他区域也可以派工程师上门服务。
3) 最小订单量?
一台机器。
4) 该如何订购SMT设备?
联系我司销售人员,他会详细了解您的需要,提供解决方案,并生成订单,双方确认无误后即可安排货款及生产SMT设备.深圳或珠三角周边简易防水包装,其他省份木箱包装。
5)为什么选择我们?
A. 10年SMT设备生产经验 !
B. 阿里金品诚企 !
C. 最好的质量! 最好的单价 ! 最好的服务 !