12温区双轨氮气回流焊 KTR-1200D-N
Specifications:
Features:
1. Reinforced main hanging bracket to guarantee there is no deforming and board jamming occurred.
2. The dual-rails conveyor is able to improve the production efficiency as well as power & cost.
3. 15% heat transferring efficiency was improved to deal with the lead free process with more complicated and larger products.
4. New cooling configuration to make the filtered or reclaimed air back to oven chamber, it reduced the thermal loss as well as get better flux reclamation.
5. User the full protection of the sealed oven design to prevent N2 and O2 from losing effectively. So the lowest concentration of N2 and O2 can be reached to 150 PPM.
6. When Concentration of oxygen is 300-800 PPM, consumption is only 20-22M3/H.
7. Double-track dual-speed, single machine cost, double production capacity, energy saving up to 65%.
8. Nitrogen quantification is controllable throughout the process, and each temperature zone is independently closed-loop controlled, which can make the nitrogen concentration range from 5-200ppm.
9. The new two-stage flux recovery system, multi-point collection, fully improves recovery efficiency and reduces maintenance time and frequency for customers.
Model

KTR-1200D-N

Control

Industrial computer

Heating zones quan.

Top 12, bottom 12

Cooling zones quan.

Top 3, bottom 3

Heating zone length

4675mm

Current plate

Thick copper plate

Weight

APPROX:3360KG

Dimension

7050*1680*1530mm

Exhaust capacity

10㎡/min×2

Color

Grey

Nitrogen system

With "-N" standard configuration including nitrogen sealed structure and pipeline, nitrogen flow meter, water chiller cooling system

Full Nitrogen system: Oxygen analyzer added on the N Standard

Nitrogen consumption

Standard width machine (400mm Width): 300-1000ppmO2ppm, 10-20m3/ hr

N2 Consumption: Widening machine (610mm Width): 500-1000ppm at 25-30m3 / hr

Control system

Electricity supply

3P 380V/220V 50/60HZ

Temp. control range

Room temp.~300℃

Total power

99KW

Temp. control accuracy

±1℃(static state)

Start power

44KW

Temp. control method

PID +SSR drive

Consumption power

12KW

PCB temperature deviation

±1.5℃

Speed control

3 sections with 3 inverters

Data save

All profiles can be saved

Warm up time

Apprx.30minute

Abnormal alarm

High, low temp. alarm

Conveying system

Rail structure

2 Sectional structure

Rail fixed method

Front fix

Chain

Stuck-free stainless steel type

Conveying height

900±20mm

PCB Max. width

50-400mm

Conveying method

Rail+ chain

Component height

Top/bottom 30mm

Conveying speed

300-2000mm

Conveying direction

Left to right

Lubrication

Automatic

Cooling system

Cooling method

Forced air cooling

Heating features

Heating zones

Top 12,bottom 12(4675mm)can meet the need of the peak lead-free technique.

Cooling zones

After cool down by air, PCB temp. is ≤50℃ at the exit.

Warm up time

From the normal temp. to set temp, approximate 30 minutes.

Warm up sequence

Warm up from two side, save the power and time

Profile transfer time

<15min

Heating zone temp. control accuracy

±1℃

PCB temp. deviation

±1.5℃

Empty→ full load heat balance respond time

≤20 s
Keywords:
SMT Reflow Oven, Nitrogen Reflow Oven, Dual Lane Reflow Oven, Vertical Reflow Oven, Vacuum SMT Reflow Oven, Lead free SMT Reflow Oven, Reflow Oven Manufacturer, LED Reflow Oven, China Reflow Oven.
我司提供 SMT设备整体解决方案, 包括 回流焊, 无铅回流焊, 无铅波峰焊, 贴片机, 锡膏印刷机, 上下板机, 接驳台, AOI光学检测设备, SMT生产线, SMT配件 等设备, 如果有任何需要, 请联系我们:吴先生,微信:13691605420, Email: sales@flason-smt.com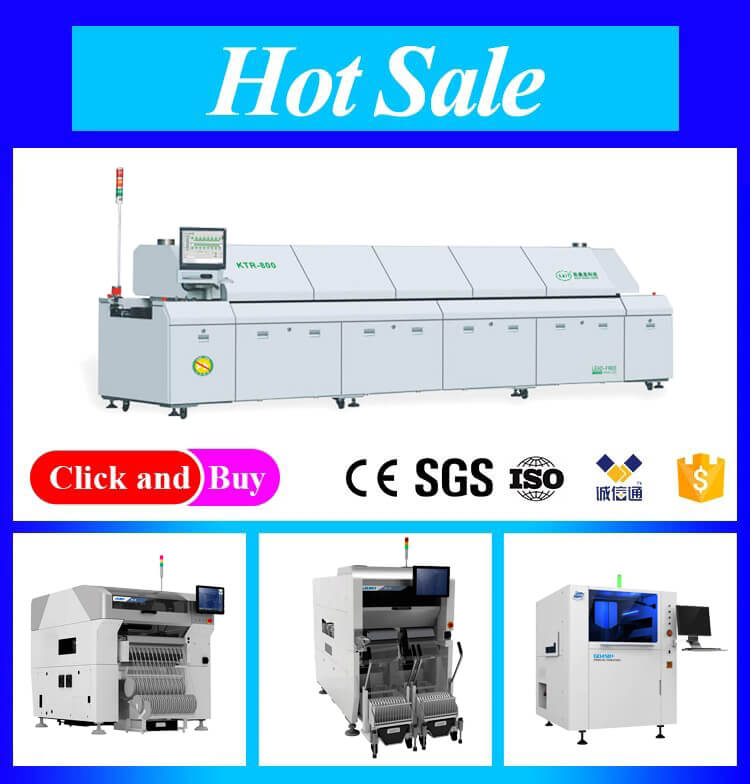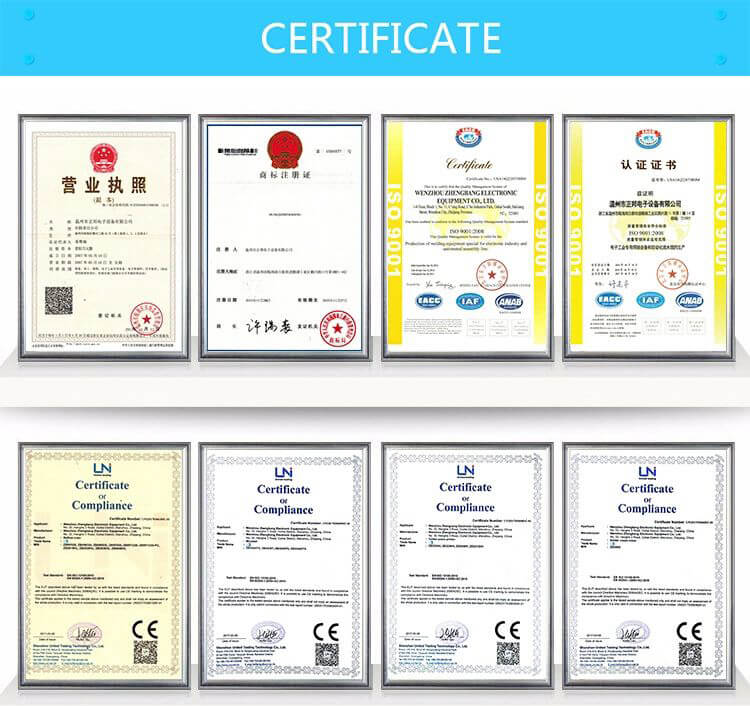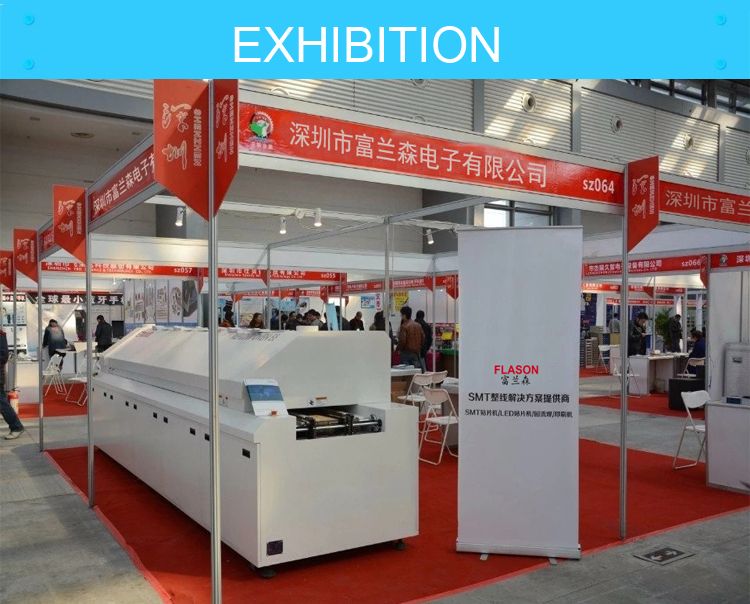 1) 1)这是我第一次购买SMT设备,请问它容易操作吗?
我们会提供使用说明书和视频操作教程,像贴片机,回流焊等大机器可以上门安装,培训,费用由你们出,买方也可以安排工程师到我们公司免费培训,食宿费用需要你们出。如果还有问题可以联系我们的销售及售后解决。
2) 如果机器在使用过程中遇到问题,该如何处理 ?
详细描述问题,告诉我们,并配合我们查找具体原因。找到原因后,如果需要更换配件的,在保修期内免费更换,出了保修期,需要支付一定成本及快递费。珠三角区域我们又有工程师定期处理售后问题。其他区域也可以派工程师上门服务。
3) 最小订单量?
一台机器。
4) 该如何订购SMT设备?
联系我司销售人员,他会详细了解您的需要,提供解决方案,并生成订单,双方确认无误后即可安排货款及生产SMT设备.深圳或珠三角周边简易防水包装,其他省份木箱包装。
5)为什么选择我们?
A. 10年SMT设备生产经验 !
B. 阿里金品诚企 !
C. 最好的质量! 最好的单价 ! 最好的服务 !