Introduction:
Reflow machine is used for soldering SMD on PCB. Now most componets soldering on PCB is making by Reflow machines. It is widely used for soldering mobile phone PCB, electronics equipment PCB, LED PCB and other PCB that used in the electronic equipment.

Characters:
1. Windows XP platform, user friendly interface and easily swap between bilingual of English & Chinese.
2. Digital control system adopted with PLC and Modular circuit. Achieving high stability and repeatibility.
3. Intelligent diagnostic system (IDS) provides trouble remind, fault alert, list-out and SPC data record features.
4. Zone temperature and blower speed can be controlled Independently, to meet the high-precision requirements.
5. Effective heating zone length with uniform heat distribution.
6. Forced air cooling system with efficient cooling speed suits most kinds of lead-free soldering application.
7. PLC and PID closed loop control to achieve high precision temperature control.
8. Standard 10 couples of top and bottom zones with patented air management structure, more efficient hot air convection and faster thermal compensation.
9. The rail track is dealt with hardening process to make it more reliable.
10. Manual adjusted process track width whereas providing option of automatic by SPG gear motor.
11. Computerized controlled rail chain lubrication structure.
12. Powerful software system can save all settings and data printout capability.
13. Flux removal unit meet with environmental protection requirement.
14. Nitrogen structure is an option.
Specification:
Model

Flason R10

Heating System

Number of heating zones

Top 10/Bottom 10

Number of cooling zones

3

Heating Passage

3900mm

Heating Style

Hot air

Cooling Style

Air Oven: Forced air

Exhaust Volume

10m³/min * 2 vanes

Conveyor System

Max. Width of PCB

450mm

Mesh belt width

500mm

Conveyor Direction

L-R(or R-L)

Process Height

900±20mm

Conveyor style

Mesh and chain

Range of rail width

0-450mm

Conveyor speed

0-2000mm/min

Auto/manual Lubrication

Standard

Fixed Track

Front track fixed(option: rear track fixed)

Product Clearance

Top and bottom 25mm

Control system

Power supply

5 cables 3 phase 380V 50/60Hz

Total consumption

50kw

Startup consumption

48kw

Steady consumption

10KW

Ramp up time

About 20 mins

Temp. set-point range

Room temperature-300°C

Temp. control method

PID close loop control & SSR driving

Temp. control precision

±1°C

Temp. deviation on PCB

±2°C

Data storage

Process Data and status storage(80GB)

Nozzle plate

Aluminum Alloy Plate

Abnormal Alarm

Abnormal temp. (overtemp/low temp.)

Board dropped alarm

Light Tower: Amber-warming, Green-normal, Red-abnormal

General

Dimension(L*W*H)

5710×1400×1550mm

Weight

2150KG

Color

Computer grey
Keywords:
SMT Reflow Oven, Nitrogen Reflow Oven, Dual Lane Reflow Oven, Vertical Reflow Oven, Vacuum SMT Reflow Oven, Lead free SMT Reflow Oven, Reflow Oven Manufacturer, LED Reflow Oven, China Reflow Oven.
我司提供 SMT设备整体解决方案, 包括 回流焊, 无铅回流焊, 无铅波峰焊, 贴片机, 锡膏印刷机, 上下板机, 接驳台, AOI光学检测设备, SMT生产线, SMT配件 等设备, 如果有任何需要, 请联系我们:吴先生,微信:13691605420, Email: sales@flason-smt.com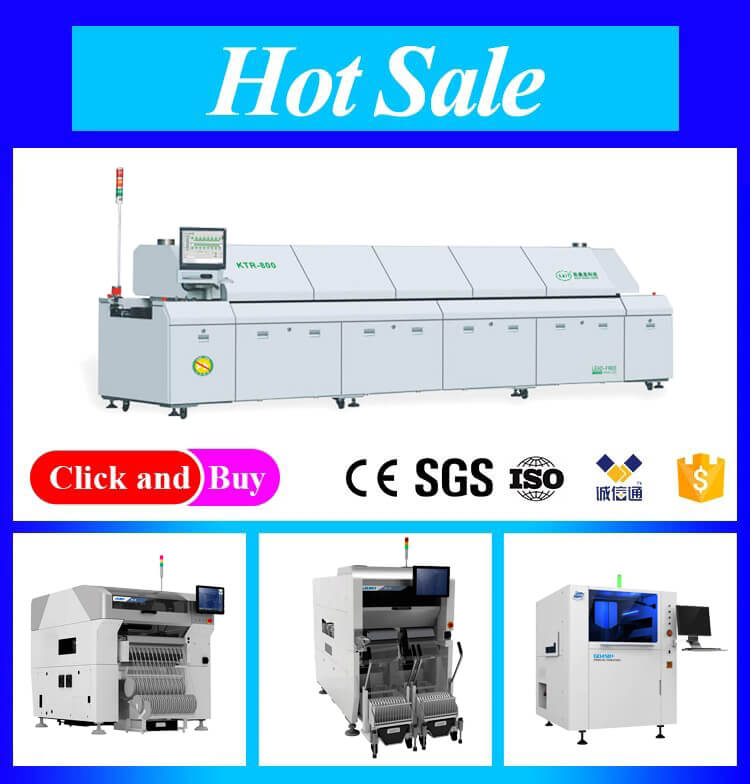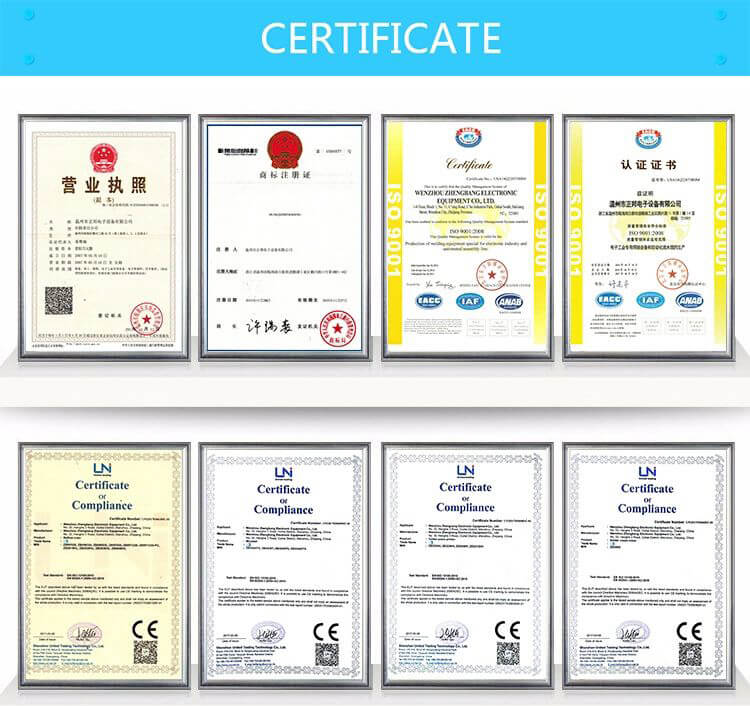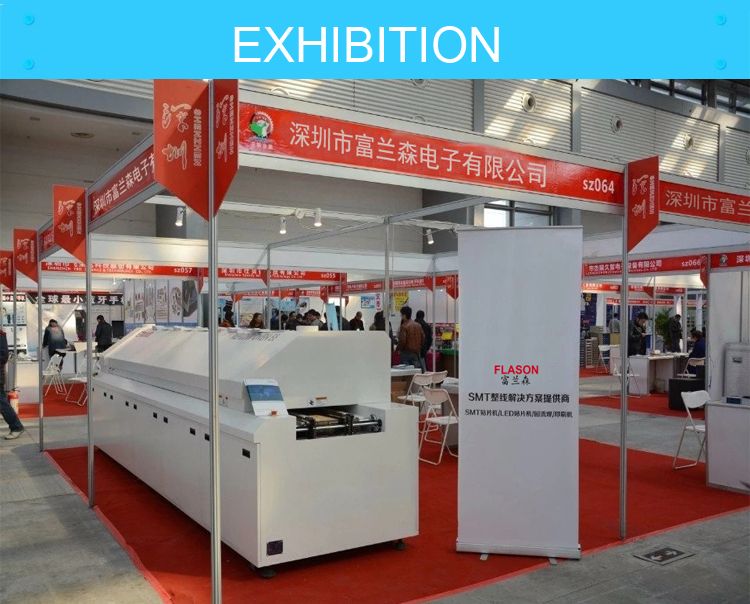 1) 1)这是我第一次购买SMT设备,请问它容易操作吗?
我们会提供使用说明书和视频操作教程,像贴片机,回流焊等大机器可以上门安装,培训,费用由你们出,买方也可以安排工程师到我们公司免费培训,食宿费用需要你们出。如果还有问题可以联系我们的销售及售后解决。
2) 如果机器在使用过程中遇到问题,该如何处理 ?
详细描述问题,告诉我们,并配合我们查找具体原因。找到原因后,如果需要更换配件的,在保修期内免费更换,出了保修期,需要支付一定成本及快递费。珠三角区域我们又有工程师定期处理售后问题。其他区域也可以派工程师上门服务。
3) 最小订单量?
一台机器。
4) 该如何订购SMT设备?
联系我司销售人员,他会详细了解您的需要,提供解决方案,并生成订单,双方确认无误后即可安排货款及生产SMT设备.深圳或珠三角周边简易防水包装,其他省份木箱包装。
5)为什么选择我们?
A. 10年SMT设备生产经验 !
B. 阿里金品诚企 !
C. 最好的质量! 最好的单价 ! 最好的服务 !